NEWBIE NOTES (3-5 MINS READ)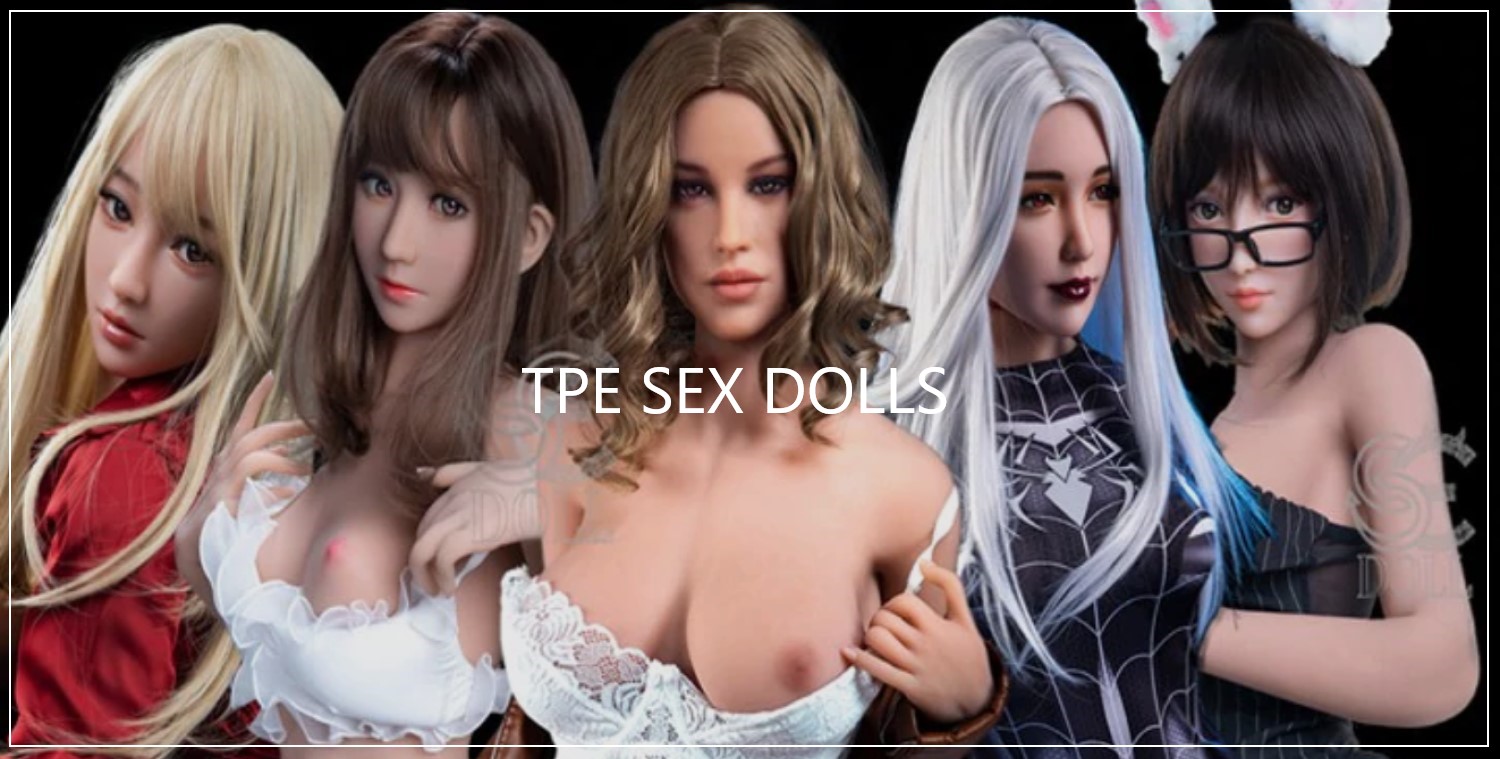 What is a TPE Sex Doll?
If you are new to real sex dolls, then one of the first concept you should learn is the materials used to make realistic love dolls. Presently, the two most popular materials for making life size sex dolls are TPE and silicone. If you are a regular user of sex toys, you should be quite familiar with silicone already.
TPE stands for thermoplastic elastomer, also called rubber thermoplastic. A mix of plastic and rubber. Materials with properties of both thermoplastic (plastic) and elastomeric (rubber). TPE is stretchable, and it will return to its original size. It is much softer than other materials, and due to flexibility, it can hold many positions.
Silicone is a rubber. Usually, heat-resistant and has a wide range of applications. Silicone rubber can be very flexible or rigid and very strong. It will maintain its original shape under pressure. Due to heat resistance, it is possible to sterilize. It is inert as it does not react with most chemicals, explains their use in medical implants.
TPE PRO AND CONS:
TPE material offers the impression of how a real person feels. Smooth and flexible, TPE is an ideal material for crafting such beautiful sex dolls.

TPE is hypoallergenic.




TPE dolls are much cheaper than their expensive counterparts. Even so, the cost of the item does not depreciate the quality it offers.




TPE is a very durable material with which you can use it for the longest time. It also allows the sex doll to stay as long as possible as brand new.




TPE retains moisture if not dried up, which will cause molds and bacteria build-up. TPE material is very porous.




TPE is sticky to the touch after washing, but the baby powder can fix that.




TPE material is also sensitive to heat; it's not possible to sterilize.
SILICONE PRO AND CONS:
Silicone is easier to cleanse or sterilize and hypo-allergenic.

Silicone material has lesser sensitivity to heat.

Silicone can keep its structure and resist weight pressure.

Silicone is a non-porous material and feels super smooth to the touch.




Silicone is more durable than its TPE counterpart.




Silicone feels harder than a real love doll made of TPE. If you roll them back and forth, the breast and the ass will not wobble.




Silicone sex dolls are sometimes more expensive.



What are the Benefits of Owning a TPE Sex Doll?

A TPE sex doll offers many benefits to users, including a realistic feel and look, durability, and ease of customization. With a TPE sex doll, you can enjoy the pleasure of having a partner without the hassle of dealing with a real person. They are also an excellent way to explore your own sexual fantasies in a safe and secure environment. Furthermore, TPE sex dolls are much easier to store and maintain than a real person, making them perfect for those with limited space or who don't want to deal with the mess of a real relationship. Finally, they can provide a great deal of satisfaction and pleasure without the need for expensive or dangerous activities.

What Should I Consider When buying a TPE Sex Doll?
When buying a TPE sex doll, it is important to consider both your budget and the doll's features. Make sure to purchase from a reliable store with a wide selection of dolls to choose from. Consider the doll's body type, face, hair, and other customizable features. Also, make sure the doll is made of high-quality materials that are safe and durable, such as TPE. Lastly, take into account the doll's size, weight, and any additional accessories that you may require.
What are the Customization Options Available for TPE Sex Dolls?
At our store, we offer a wide range of customization options for our TPE sex dolls. From hair, eye and skin color, to body type, facial features, and clothing, you can create the perfect doll for your tastes. We also offer optional add-ons such as realistic makeup, wigs, voice boxes, and heating elements. Our customization options allow you to make your doll unique and special, bringing your fantasies to life. With our help, you can create a one-of-a-kind sex doll that is sure to fulfill all your desires.

How to Clean TPE Sex Doll?
It is critical to effectively treat any stain in a timely fashion. Alcohol and nail polish are commonly used to remove stains from your love doll. Please follow the steps outlined below to make your own destaining agent:
1. Dilute 3% hydrogen peroxide with tap water in a ratio of 1:5. Then add a few drops of ammonia into the solution, and gently brush the stained area with a soft brush dipped in the solution.
2. To further improve the bleaching effect, the destaining solution can be appropriately heated. This is the same method as oxidative bleaching for removing stain from leather.
3. Mix a 3~5% sodium hydroxide solution with warm water. Then use a soft brush emerged with the solution to gently brush the stain to reduce bleaching.
As a best practice, we recommend light-colored (i.e. white, pink, yellow) clothing for your real doll. You should wash off any excess dye before you let your love doll wear a piece of new clothing. In the event of clothing dye based staining, you can use either one of the two methods outlined below:
1. Wash your sex doll immediately and thoroughly with body soap. Then wipe your doll dry and apply baby powder. Repeat once every three days until the stain fades away.
2. Use alcohol to soak a piece of clean white towel. Then wrap the towel around the affected area and wait for the destaining to take place (the time depends on the severity of the dyeing). The stain will gradually be fade away as the alcohol vapourizes. When employing this method, please use baby powder to wipe the dyed part frequently to speed up the recovery.
High Quality Adult Size TPE Love Doll, Best Price and Worldwide Free Shipping
Regardless whether you choose to buy sex doll made of silicone or TPE, you can be assured of our high quality craftsmanship, top notch customer service and world-wide free shipping. We also offer the most extensive customization options available in the sex doll industry, so you can be assured to end up with your dream doll.