NEWBIE NOTES (3-5 MINS READ)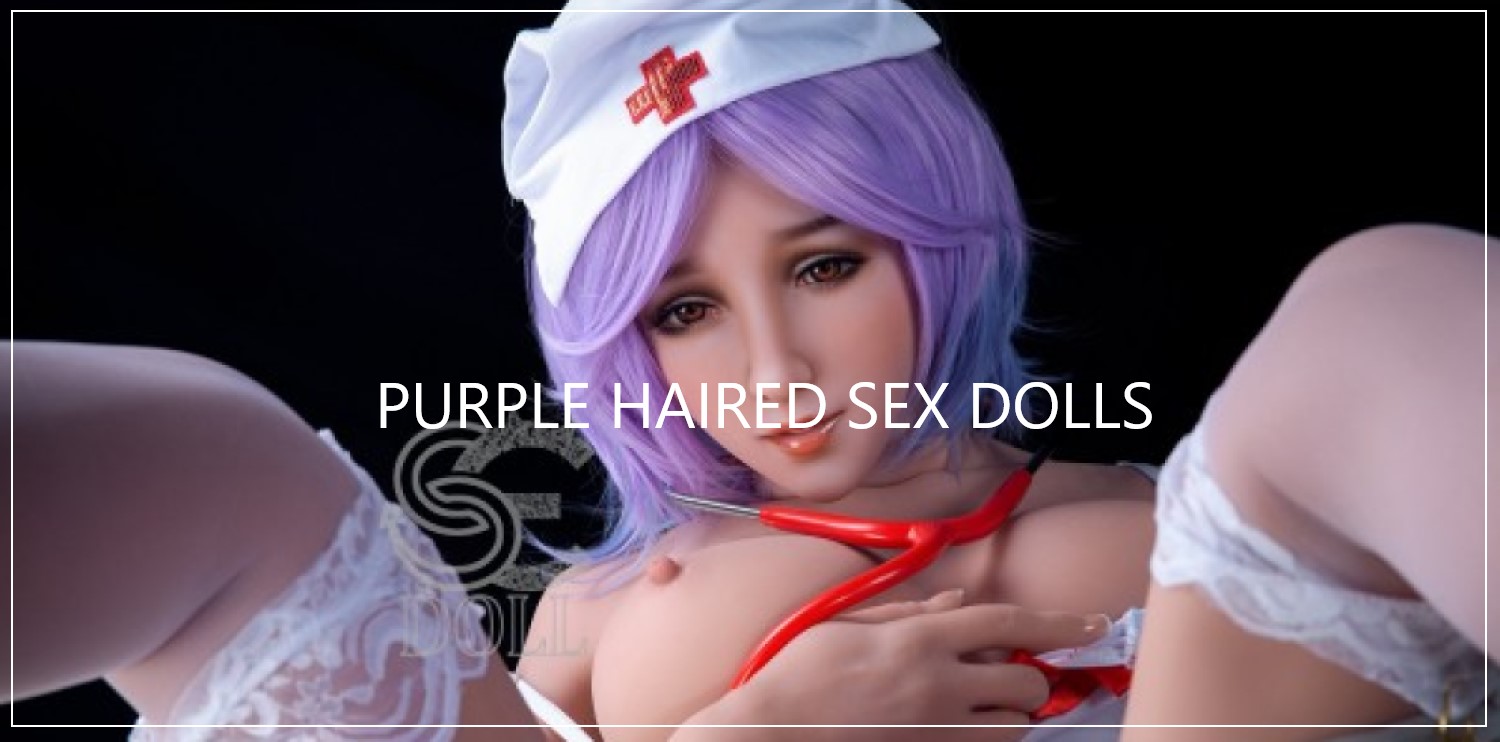 Realistic Purple Haired Sex Dolls for Sale
Purple haired sex dolls have their unique personalities and appeals. They make an impression with their bold and fearless attitude. They are known to be the life of the party and are always up for a good time. They have a tendency to get things done and have an endless amount of energy to burn, making them hard to get rid of.
Purple haired sex dolls are bold and daring, and make great friends. But they are also independent and strong willed, and don't take any mess from anyone. They can be tough to deal with, but once you get to know them, they are all sweetness and smiles. These are just a few of the things that make up a purple haired love dolls. There's so much more to discover, so make sure to keep an open mind and heart when you find one in our purple haired sex dolls collection. You never know when you will meet your next purple haired princess.
What Materials are Purple Haired Sex Dolls Made of?
All of our realistic purple haired sex dolls are made of premium, hypoallergenic, medical-grade materials: either TPE or Silicone. You can decide the material for your love doll based on their respective pros and cons:
TPE stands for elastomer thermoplastic (a.k.a. rubber thermoplastic). It possesses properties of both thermoplastic and elastomeric since it combines both plastic and rubber polymers. Most notable qualities of TPE is are heat retention, extendibility and longevity as it can be patched and washed very quickly.
Silicone is a type of rubber. Depending on the method of preparation, silicone can range from very soft to very rigid. Silicone is well known for maintaining its original shape even under extreme pressure as well as its heat-resistance and chemical inertness (i.e. silicone does not react with most other chemicals).
Cost-wise, a purple haired silicone sex doll typically has a higher price tag than its TPE counterpart. While TPE and silicone both offer soft touch feelings, the differences between the two materials come into play when we consider life-like features: purple haired silicone love dolls have more authentic appearances while purple haired TPE love dolls offer smoother touch and more natural look and feel.
Our silicone purple haired sex dolls are non-porous and hence very hygienic (convenient to sterilize). But on the flipside, being non-porous means easy to accumulate humidity. In comparison, TPE sex dolls are porous, making them more difficult to sterilize and clean. If not properly cleaned, moisture tend to stay inside the vaginal and anal cavities, potentially making TPE dolls unhygienic. Having said that, our purple haired TPE sex doll collection uses high quality TPE that provide you with hyper realistic skin feels. The material we use is non-toxic, harmless to your body, and easy to clean.
Our meticulous craftsmanship guarantee you the most realistic and lifelike experience with your purple doll. Order your purple lover today and be the cool guy who invited sex dolla to the party! We have over 10 years of purple haired sex doll production experience and are continuously innovating. With guaranteed lowest factory direct pricing and free world-wide shipping, what are you waiting for? Order your purple haired sexdoll today!